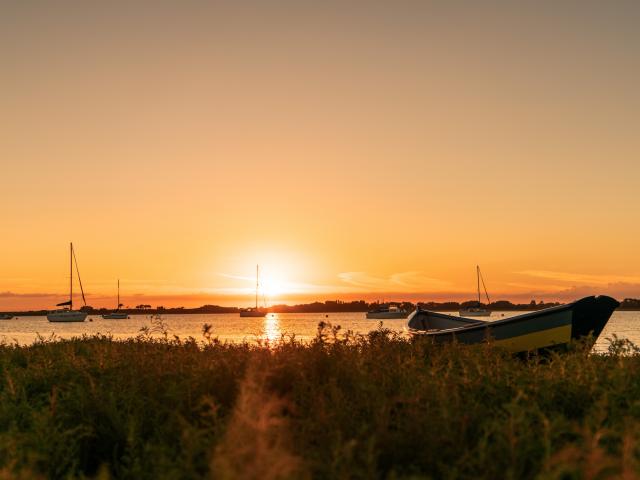 What is a haven?
A haven is a place where a river flows, an estuary. The river flows into the sea and creates this space which changes with the tides in a perpetual manner.
The haven is formed by the mouth of the Sienne and Soulles rivers. It covers more than 1,800 hectares, which makes it the largest of the 8 havens on the west coast of the Manche department. It is also the deepest at 5 kilometres deep.
Formerly a beaching port, Regnéville was a very important trading port. Since the Second World War, it has only been used by pleasure boats.
The haven is an major ornithological interest zone and is classified. The sandy spit which marks the northern edge of the haven (Pointe d'Agon) is susceptible to silting due to the tides bringing in sediments.