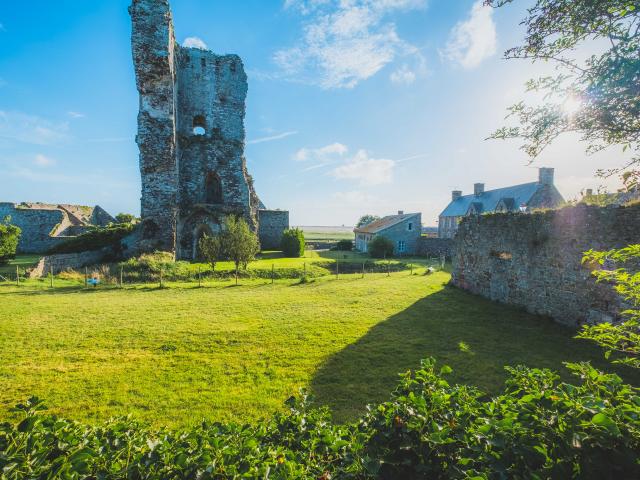 Regnéville-sur-Mer is a charming village where you can enjoy exploring street after street, the numerous stone houses of Montmartin. Take a trip to the beauty of the neighbouring hamlets of Grimouville and Urville, our own little corner of the world!
Crossing the Havre de la Sienne :
We strongly advise you not to attempt it alone, but several local associations offer you the opportunity to cross the Havre de la Sienne with a nature guide, from Regnéville-Sur-Mer towards the Pointe d'Agon. This is a complete nature outing where you can discover the haven on foot from a different point of view. Considered as one of the largest reserves of European bird species, during its visit you will be able to see flora composed of plants evolving in this maritime environment.