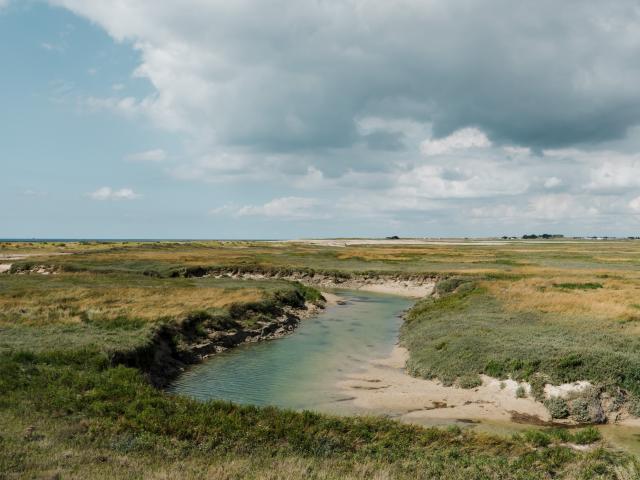 What is a haven?
A haven is a place where a river flows, an estuary. The river flows into the sea and creates this space which changes with the tides in a perpetual manner.
Located between the communes of Blainville-sur-Mer and Agon-Coutainville, the haven covers over 500 hectares. The entrance to the haven is marked by 2 dune strips which are subject to severe tidal action.
It contains a great diversity of fauna and flora: a very rich salt-tolerant flora on the dunes. The haven is also home to many species, especially during the breeding season, and is a favourite nesting, breeding and feeding ground for several rare and/or protected species.
You can explore the haven thanks to guided tours organised by local associations and independent guides. See a wide range of flora and fauna…