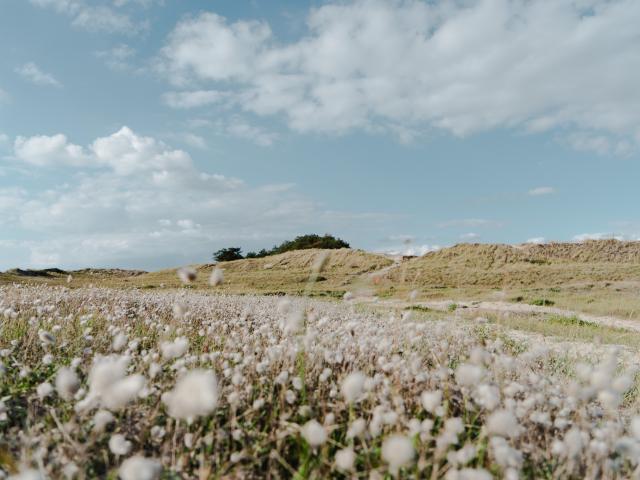 What is a haven ?
The river (or rivers) flow into the sea, in an estuary called a haven where nature predominates. The tides shape the landscape there every day.
Located between the communes of Granville and Agon-Coutainville, the haven is situated over 3 communes: Lingreville, Bréhal and Bricqueville-sur-Mer.
2 roads cross this haven: the 375 road which is liable to flooding (during high tides only) and the second road which crosses the haven is the D592 road but this time it is on a floodgate which allows the sea water to enter the haven. The latter therefore marks out the grassland and wetland areas.
Two flora and fauna interest zones have been established there and almost 200 species of birds have been recorded. There are also salt marsh sheep which are very representative of these areas.