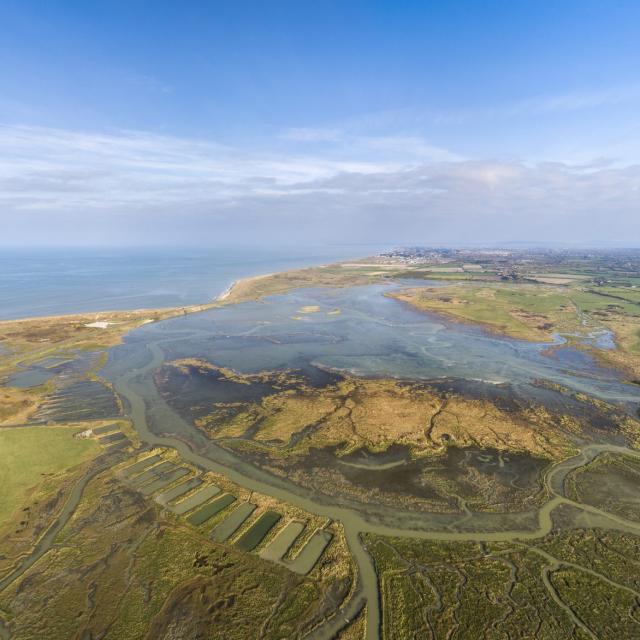 What is a haven?
Place where one or more rivers flow into the sea, a haven is an estuary. It is a space that is shaped by the sea and the winds and that is constantly evolving.
A small estuary of great importance
The Havre de Geffosses is a small estuary of La Manche which opens on the sea between two fine needles of sand. Five small rivers flow into this haven where a rich fauna and flora proliferate.
The haven no longer communicates directly with the sea because a bridge dam supporting the road cuts off the water entrance. A floating door system was therefore set up to ensure the connection to the sea.
The major attraction of this haven is the variety of ornithological species there. As a wintering or stopover site for many species, you can see the Kentish plover, kingfisher, black-headed gull, northern lapwing, wigeon… and many more.
A hunting reserve of almost 200 hectares is located here. It is possible to visit it with a guide from the federation to get to know all the little natural details.